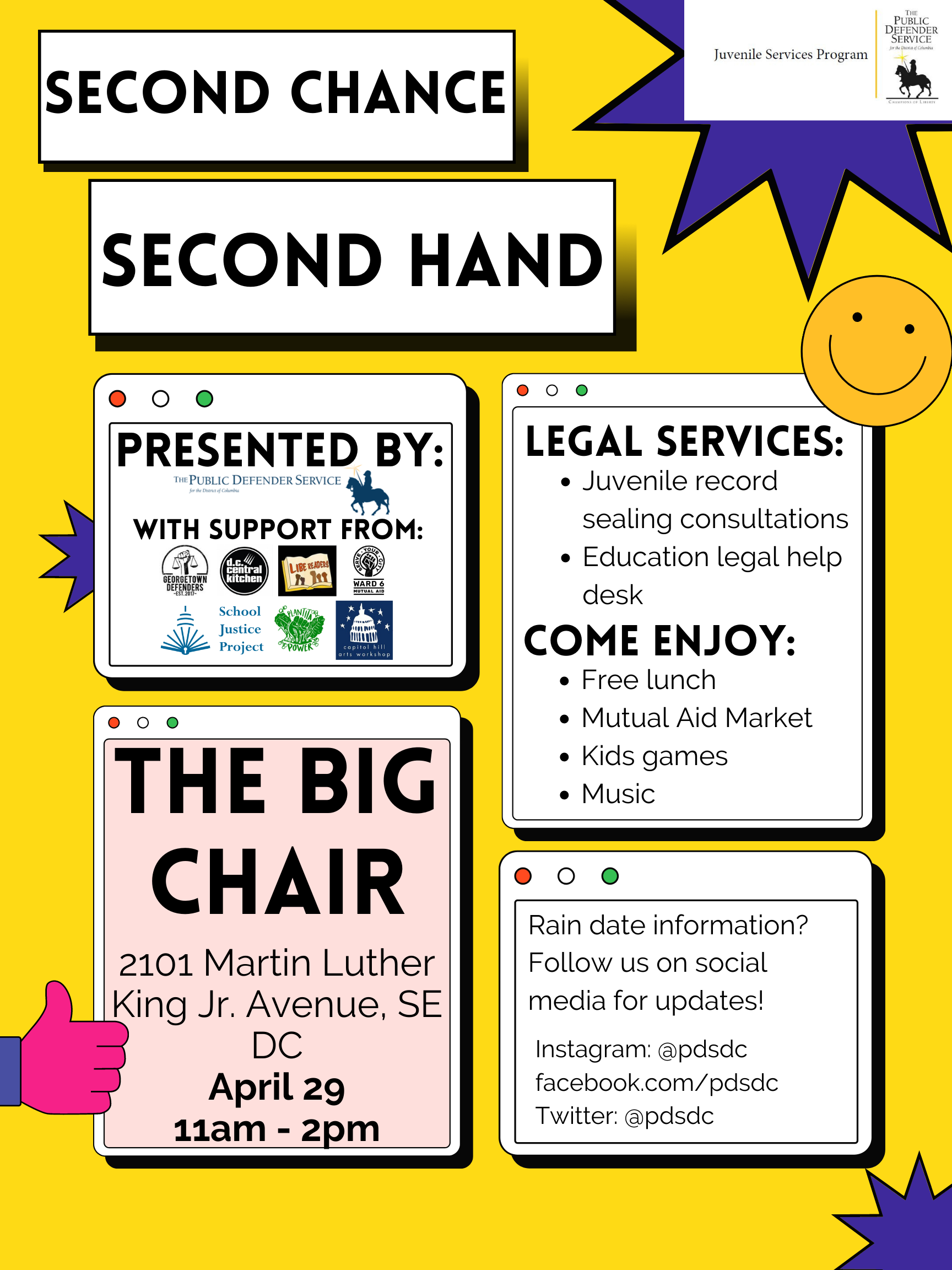 Second Chance, Second Hand
April 29, 2023
11 AM - 2 PM
The Big Chair lot (2101 MLK Ave SE DC)
April is Second Chance Month! Second Chance Month raises awareness concerning the barriers created to prevent people with criminal records from the opportunities and resources that should be available to all. D.C.'s young people deserve second chances!

On Saturday, April 29, PDS's Juvenile Services Program will be providing juvenile record sealing consultations. School Justice Project will also be present to provide legal services and advice about special education rights for high school students. Join us for FREE lunch, FREE clothing, and FREE activities for the whole family!

Abril es el Mes de la Segunda Oportunidad! El Mes de la Segunda Oportunidad despierta conciencia sobre las barreras que se han creado para impedir que las personas con antecedentes penales accedan a las oportunidades y recursos que deberían estar disponibles para todos. Los jóvenes de D.C. merecen segundas oportunidades!

El sábado 29 de abril, el Programa de Servicios Juveniles de PDS brindará consultas sobre el sellado de antecedentes juveniles. 'School Justice Project' también estará presente para brindar servicios legales y asesoramiento sobre los derechos de educación especial para estudiantes de secundaria. Vengan y participen con nosotros: Habrá almuerzo GRATIS, ropa GRATIS y actividades GRATIS para toda la familia!