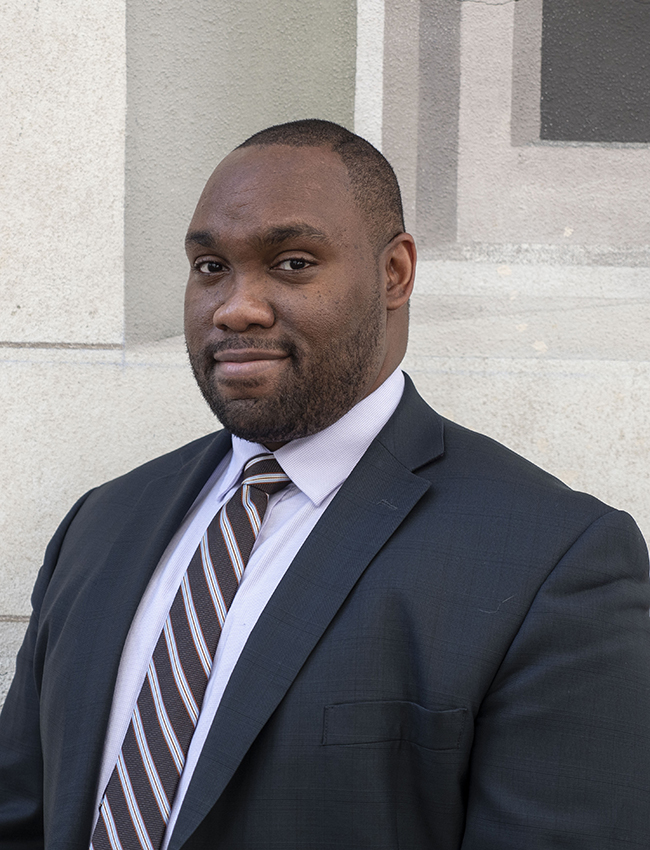 Chief
(Trial Division)
David Knight
David Knight first came to PDS as a law clerk in the summer of 2008 and joined PDS as a staff attorney in the Trial Division in 2009. Starting in 2013, he began serving as a Supervising Trial Attorney and served as a supervisor until he was promoted to Trial Chief in 2017.
David was raised and attended public schools in Detroit, Michigan. He obtained a B.B.A. in Finance from Howard University in 2003 and his J.D. from Harvard Law School in 2009. He has previously worked as a financial analyst for a commercial bank and taught English and math abroad.
Trial attorneys at PDS strive to provide quality legal representation to their clients by protecting their freedoms and rights, zealously advocating for their liberty, and promoting the fair administration of justice. In his current role, David hopes to aid and encourage trial lawyers in their collective mission.