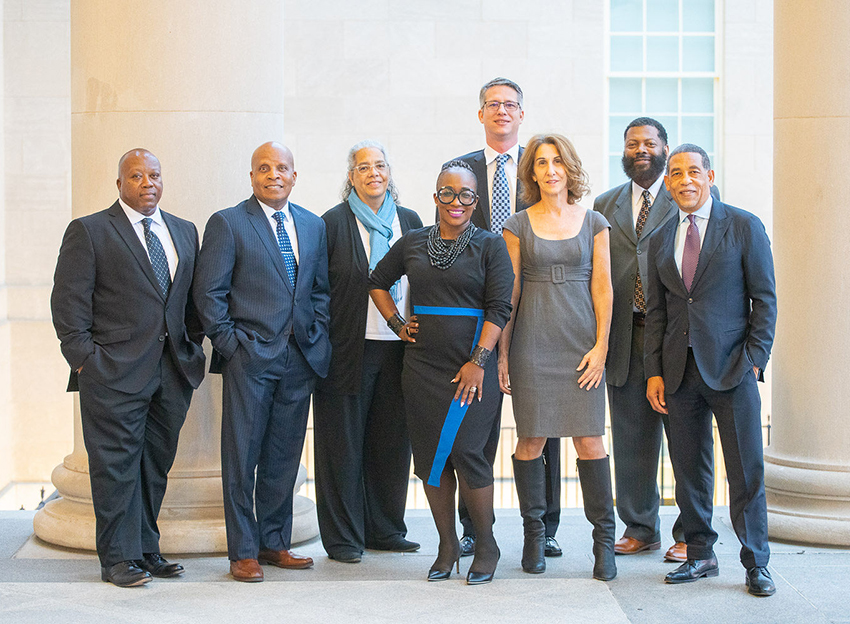 Our Leadership
PDS is governed by an eleven-member Board of Trustees and led by Director Heather N. Pinckney and Deputy Director Rudolph Acree, Jr. Under their leadership, a team of division chiefs manage the day-to-day operations, programs, and services of PDS.
View The PDS Organizational Chart
Leadership
An eleven-member Board of Trustees governs PDS. Composition of the Board is governed by PDS's authorizing statute, D.C. Code §§2-1601 to 1608. The PDS Board plays a very important role at PDS: it establishes and maintains PDS's independence. The Board also serves as a monitor and protector of PDS, sets general policy at PDS, hires the PDS Director and Deputy Director, has the authority to approve a PDS decision to take on additional functions in furtherance of statutorily identified categories of representation, and is responsible for providing an annual report and conducting an annual audit of PDS's finances.
The chiefs of PDS manage the day-to-day operations, programs, and services related to our legal, professional, and administrative work.
The Executive Office strives to provide the vision, guidance, and support required to manage the day-to-day and long-term needs of PDS's clients, its dedicated staff, and the organization. Functions include strategic planning, legal counsel, legislative guidance, policies and procedures, external committee representation, mentoring, and communications and marketing.